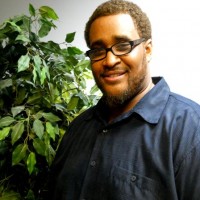 From The Pastor's Laptop
By Pastor FREE | February 14, 2013
Greetings ALC Fam!!!
O Give thanks unto the LORD for He is good and his mercy endures forever. Let the redeemed of the LORD say so… It is with great Jesus joy that I greet you in the strong and matchless name of Jesus our Christ! I am sending this e-mail first hoping that you all are blessed and enjoying God's favor. I want to encourage you in your daily LIFE to continue to press into God for strength, guidance and peace.
Happy Valentine's Day!!! I LOVE YOU!!!
Check out the FREE Rant at the link below---- "Keep Trying"
Also, follow me (Pastor FREE) on Social Cam and subscribe to the Youtube channel for video updates…
Let's reflect on Sunday's WORD:
Get FREE Pt. 1: FREE from SIN ******* John 8:31-38/1 Cor. 10:13
Get FREE! Pt. 2: FREE from CONDEMNATION ******* John 8:31-38/Romans 8:1-6
Get FREE Pt. 3: FREE from my PAST ******* John 8:31-38/Philippians 3:12-14
Get FREE Pt. 4: FREE from UNFORGIVENESS ******* John 8:31-38/Acts 9:8-22
Get FREE Pt. 5: FREE from Anger ******* John 8:31-38/Eph. 4:26-27
31 Jesus then said to the Jews who had believed in him, "If you continue in my word, you are truly my disciples, 32 and you will know the truth, and the truth will make you FREE." 33 They answered him, "We are descendants of Abraham, and have never been in bondage to anyone. How is it that you say, `You will be made FREE'?" 34 Jesus answered them, "Truly, truly, I say to you, everyone who commits sin is a slave to sin. 35 The slave does not continue in the house for ever; the son continues for ever. 36 So if the Son makes you free, you will be FREE indeed. 37 I know that you are descendants of Abraham; yet you seek to kill me, because my word finds no place in you. 38 I speak of what I have seen with my Father, and you do what you have heard from your father."
Ephesians 4:26 Be angry but do not sin; do not let the sun go down on your anger, 27 and give no opportunity to the devil.
ANGER is natural and AVERAGE
- Because we are human, ANGER can occur *ANGER is a very real struggle for human beings… When we face situations and circumstances that cause us hurt, anxiety, frustration, loss or betrayal we may have to deal with the emotion of ANGER. (James 1:19-20 - My dear brothers, take note of this. Everyone should be quick to listen, slow to speak and slow to become angry, for man's anger does not bring about the righteous LIFE that God desires.)
- Jesus was the perfect human and still got ANGRY *We can be sure that as humans we will get angry because Jesus (the PERFECT ONE) got angry. (Matthew 21:12 - 12 And Jesus entered the temple of God and drove out all who sold and bought in the temple, and he overturned the tables of the money-changers and the seats of those who sold pigeons. 13 He said to them, "It is written, `My house shall be called a house of prayer'; but you make it a den of robbers." AND Matthew 21:18-20 - 18 In the morning, as he was returning to the city, he was hungry. 19 And seeing a fig tree by the wayside he went to it, and found nothing on it but leaves only. And he said to it, "May no fruit ever come from you again!" And the fig tree withered at once.
20 When the disciples saw it they marveled, saying, "How did the fig tree wither at once?")
Exodus 32:9-10 - And the Lord said to Moses, 'I have seen this people, and indeed it is a stiffnecked people! Now therefore, let me alone, that my wrath may burn hot against them'.
2 Samuel 24:1 - Again the anger of the LORD was kindled against Israel, and he incited David against them, saying, "Go, number Israel and Judah."
Isaiah 30:27 - Behold, the name of the LORD comes from far, burning with his anger, and in thick rising smoke; his lips are full of indignation, and his tongue is like a devouring fire;
Nahum 1:2-3 - 2 The LORD is a jealous God and avenging, the LORD is avenging and wrathful; the LORD takes vengeance on his adversaries and keeps wrath for his enemies. 3 The LORD is slow to anger and of great might, and the LORD will by no means clear the guilty. His way is in whirlwind and storm, and the clouds are the dust of his feet.
(Ecclesiastes 7:9 - Do not be quickly provoked in your spirit, for anger resides in the lap of fools.)
Our ANGER should never drive our ACTIONS
- ANGER can lead to foolish behavior *Since we understand that we are human and ANGER is common in our human experience, we must also know that ANGER can be toxic.
Proverbs 14:17 - A quick-tempered man does foolish things, and a crafty man is hated.
- ANGER can lead to irreversible behavior *We must be careful when we allow anger to drive our actions because we may do something with lasting effects…
Matthew 5:22 - "But I tell you that anyone who is angry with his brother will be subject to judgment. Again, anyone who says to his brother, 'Raca,' (senseless, empty headed) is answerable to the Sanhedrin. But anyone who says, 'You fool!' will be in danger of the fire of hell."
Colossians 3:8 - But now you must rid yourselves of all such things as these: anger, rage, malice, slander, and filthy language from your lips.
Ephesians 4:31-32 - Get rid of all bitterness, rage and anger, brawling and slander, along with every form of malice. Be kind and compassionate to one another, forgiving each other, just as in Christ God forgave you.
Our ANGER can block God's AGENDA
- The God of peace can't bless people who drive DRAMA *When we allow our ANGER to make us act in an ungodly manner, we cannot expect God's blessings on that. (See Proverbs 16:32 - Better a patient man than a warrior, a man who controls his temper than one who takes a city.)
Proverbs 22:24-25 - Do not make friends with a hot-tempered man, do not associate with one easily angered, or you may learn his ways and get yourself ensnared.
Proverbs 21:19 - Better to live in a desert than with a quarrelsome and ill-tempered wife.
- God can deal with the objects of our ANGER better than we can *If we are hurt and bruised by some… If they cause us hurt and pain, we should control our ANGER knowing that God can deal with our enemies and offenders far better than we can…
Romans 12: 19-21 - Do not take revenge, my friends, but leave room for God's wrath, for it is written: "It is mine to avenge; I will repay," says the Lord. On the contrary: "If your enemy is hungry, feed him; if he is thirsty, give him something to drink. In doing this, you will heap burning coals on his head. Do not be overcome by evil, but overcome evil with good.
Hebrews 10:30 - For we know him who said, "It is mine to avenge; I will repay," and again, "The Lord will judge his people."
LIFE Kudos: Special Kudos this week goes to the planning team for the FOR YOUR LOVE EVENT… Those who missed this year's Lover's Ball missed a treat… I want to thank the Scales, Mitchells, Travillions and Gages for making this night one of love and fun. Thanks for all of your hard work and planning.
ALSO, a special thanks to all of the chaperones and parents who accompanied our kids to the Austin Toros game on Saturday night… Sis. Travillion, thanks for making this possible for us!!!
Simply a Servant,
Pastor FREE
"...and you will know the Truth, and the truth will make you free." -John 8:32 RSV
"So if the Son makes you free, you will be free indeed." -8:36
Pastor FREE
"like" us on facebook @ ALC LIFE-line
AND follow us on twitter @ALCPville
Back