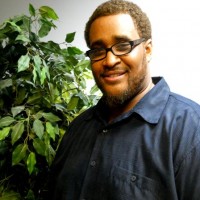 From The Pastor's Laptop
By Pastor FREE | February 5, 2013
Greetings ALC Fam!!!
O Give thanks unto the LORD for He is good and his mercy endures forever. Let the redeemed of the LORD say so… It is with great Jesus joy that I greet you in the strong and matchless name of Jesus our Christ! I am sending this e-mail first hoping that you all are blessed and enjoying God's favor. I want to encourage you in your daily LIFE to continue to press into God for strength, guidance and peace.
Let's reflect on Sunday's WORD:
Get FREE Pt. 1: FREE from SIN ******* John 8:31-38/1 Cor. 10:13
Get FREE! Pt. 2: FREE from CONDEMNATION ******* John 8:31-38/Romans 8:1-6
Get FREE Pt. 3: FREE from my PAST ******* John 8:31-38/Philippians 3:12-14
Get FREE Pt. 4: FREE from UNFORGIVENESS ******* John 8:31-38/Acts 9:8-22
31 Jesus then said to the Jews who had believed in him, "If you continue in my word, you are truly my disciples, 32 and you will know the truth, and the truth will make you free." 33 They answered him, "We are descendants of Abraham, and have never been in bondage to anyone. How is it that you say, `You will be made free'?" 34 Jesus answered them, "Truly, truly, I say to you, everyone who commits sin is a slave to sin. 35 The slave does not continue in the house for ever; the son continues for ever. 36 So if the Son makes you free, you will be free indeed. 37 I know that you are descendants of Abraham; yet you seek to kill me, because my word finds no place in you. 38 I speak of what I have seen with my Father, and you do what you have heard from your father."
10 Now there was a disciple at Damascus named Ananias. The Lord said to him in a vision, "Ananias." And he said, "Here I am, Lord." 11 And the Lord said to him, "Rise and go to the street called Straight, and inquire in the house of Judas for a man of Tarsus named Saul; for behold, he is praying,12 and he has seen a man named Ananias come in and lay his hands on him so that he might regain his sight." 13 But Ananias answered, "Lord, I have heard from many about this man, how much evil he has done to thy saints at Jerusalem; 14 and here he has authority from the chief priests to bind all who call upon thy name." 15 But the Lord said to him, "Go, for he is a chosen instrument of mine to carry my name before the Gentiles and kings and the sons of Israel; 16 for I will show him how much he must suffer for the sake of my name." 17 So Ananias departed and entered the house. And laying his hands on him he said, "Brother Saul, the Lord Jesus who appeared to you on the road by which you came, has sent me that you may regain your sight and be filled with the Holy Spirit." 18 And immediately something like scales fell from his eyes and he regained his sight. Then he rose and was baptized, 19 and took food and was strengthened. For several days he was with the disciples at Damascus. 20 And in the synagogues immediately he proclaimed Jesus, saying, "He is the Son of God." 21 And all who heard him were amazed, and said, "Is not this the man who made havoc in Jerusalem of those who called on this name? And he has come here for this purpose, to bring them bound before the chief priests." 22 But Saul increased all the more in strength, and confounded the Jews who lived in Damascus by proving that Jesus was the Christ.
An Obvious Offender
- Saul was obviously wrong and an offender of the Church *Saul has a notorious reputation among the early church as a persecutor of Christians. Paul has been a part of an organized effort to stamp out the growth of the church of Jesus "by any means necessary."
The grace of God still uses SAULS… *The important principle from this narrative is that although SAUL was a persecutor of the church and had done his share of unforgiveable deeds, God still had a plan for him.
A Difficult Directive
- Ananias was being sent to Saul and Strait Street… *So Saul has been converted on the road to Damascus and is now blind from the Lord's light. He has been guided into Damascus and has been there blind and fasting for 3 days…
To do this Ananias will have to see past his PAST… *(v. 13) Ananias responds to God's sending by saying he has "heard" about Saul's past. He knows what type of man this has been and he wants to be sure to make God aware of this.
A Forgiving Father
- Ananias sees regardless of the offense of Saul they were related – "brother" *By the time Ananias gets to Saul, some transformation has taken place in his heart… (v. 17) He calls him "BROTHER."
God sees the Paul in SAULS *God is able to see the potential of his people even when we are still in a fallen state. He redeems us and takes us from our worse to useful for His glory!!!
Simply a Servant,
Pastor FREE
"...and you will know the Truth, and the truth will make you free." -John 8:32 RSV
"So if the Son makes you free, you will be free indeed." -8:36
"like" us on facebook @ ALC LIFE-line
AND follow us on twitter @ALCPville
Back