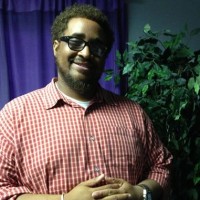 From The Pastor's Laptop
By Pastor FREE | January 28, 2013
Greetings ALC Fam!!!
O Give thanks unto the LORD for He is good and his mercy endures forever. Let the redeemed of the LORD say so… It is with great Jesus joy that I greet you in the strong and matchless name of Jesus our Christ! I am sending this e-mail first hoping that you all are blessed and enjoying God's favor. I want to encourage you in your daily LIFE to continue to press into God for strength, guidance and peace.
This week ---- another one of the FREE Rants… "SICK…" Check it out!!! – Watch it all for a "Lady Kayla Sighting…" LOL
Those who use the Social Cam app… feel FREE to follow Pastor FREE!!!
Let's reflect on Sunday's WORD:
Get FREE Pt. 3: from my PAST ******* John 8:31-38/Philippians 3:12-14
31 Jesus then said to the Jews who had believed in him, "If you continue in my word, you are truly my disciples, 32 and you will know the truth, and the truth will make you free." 33 They answered him, "We are descendants of Abraham, and have never been in bondage to anyone. How is it that you say, `You will be made free'?" 34 Jesus answered them, "Truly, truly, I say to you, everyone who commits sin is a slave to sin. 35 The slave does not continue in the house for ever; the son continues for ever. 36 So if the Son makes you free, you will be free indeed. 37 I know that you are descendants of Abraham; yet you seek to kill me, because my word finds no place in you. 38 I speak of what I have seen with my Father, and you do what you have heard from your father."
12 Not that I have already obtained all this, or have already been made perfect, but I press on to take hold of that for which Christ Jesus took hold of me. 13 Brothers, I do not consider myself yet to have taken hold of it. But one thing I do: Forgetting what is behind and straining toward what is ahead, 14 I press on toward the goal to win the prize for which God has called me heavenward in Christ Jesus.
- One of the inevitable facts of LIFE is you CAN'T live it in reverse…
The Past in Perspective: The Apostle reminds us that to live into God's future for our lives, we must put the past in perspective and release it.
- "I count not myself…" – Paul acknowledges the imperfections of his past.
*As people of God we have a responsibility to learn from and acknowledge our pasts but not dwell on them. All of us have faults and failures in our pasts, because NONE OF US are perfect.
- "forgetting what lies behind" - We can't allow our past to keep us paralyzed
*Paul says he intentionally puts the past behind him so that he can move forward. The Sad reality is that far too many Christians get stuck in a place either CRYING over or CELEBRATING their past.
The Persistence of Pressing: As we get over the things of the pass, Paul says we must look forward and PRESS toward the things of God.
- (v. 13b) "reaching forth…" – The believer should always be looking ahead.
*As Christians, we must learn to leave the past behind and always be looking to what is ahead. Our focus must be on what is before us because we know there is always MORE…
- "I press" – the idea of pressing requires struggle, hurt, stamina, etc…
*Paul says "I press toward the mark…" "Press" implies applying strenuous effort…. It is action and exertion of will and strength.
The Promise of a Prize: Finally, the text suggests there is a prize for those who press toward the mark of God and live into the high call.
- In this LIFE we press because we a goal/prize in Jesus Christ *Paul says he is pressing toward a prize that is associated with the call of Christ. We must know that Christ and His example is our goal.
- Along with a high calling comes high compensation *Paul promises there will be a prize. We can assume that because it's a high CALL, there will be high COMPENSATION…
LIFE Kudos: Special Kudos this week goes to all LIFE Leaders who attended the Leadership Workshop on this past weekend… Also, a special thanks to Dea. Hall and Sis. Marshall and all those who worked to accomplish a focused, organized and productive weekend. Thank you all a million times.
Simply a Servant,
Pastor FREE
"...and you will know the Truth, and the truth will make you free." -John 8:32 RSV
"So if the Son makes you free, you will be free indeed." -8:36
Back